Hello, my name (or username) is QWTF spy, I'm unemployed (unfortunately) and a misanthrope but I live in Australia and society in general due to necessity.
I usually create fiction non-related to Just Cause, check out my blog to find my dystopian fiction.
I also possess some books such as the Anarchist Cookbook and gun-smithing books.
My favourite games.
Edit
My usual favourite media are video games, here's a list of my all-time favourites.
Crackdown (the first game not the shitty sequel!)
GTA series.
Just Cause series.
Far Cry 2 (I hate Far Cry 4)
Mercenaries series (I hope it makes a comeback!)
Saints Row (1 and 2 are my favourites, my opinion on The Third is overall mixed and my opinion on 4 is negative.)
Motorstorm. (The only racing game where you can explode if you use too much boost or nitro)
The Warriors
Resistance series (another series that should make a comeback, set in a new universe on Earth in the 1990s, it should be a dark and serious satire of the conspiracy theories and the Anti-government culture at the time.)
Team Fortress 2
Red Faction: Guerrilla.
Spongebob The Movie game (the only family friendly game in this list.)
Half-Life (1 and 2 plus its episodes)
Digimon.( A PS2 game but I can't remember which one)
Transformers: Fall of Cybertron. (They should make a new open-world Cybertron game)
Bioshock (I forgot to add this)
Disappointing games
Edit
The Order: 1886: The Order was a good concept gone bad, the game isn't bad just disappointing. I bought this game because I thought it was alienated by game reviewers, I heard a story that critics were faking bad reviews for money but it turns out that they were right. The plot is forgettable and is a lot of holes, dumb AI, QTEs, and zero replay value, it had decent gameplay. I rate it 6/10
Far Cry 4: I was hyped for this game but again it was disappointing, it had a horrible story, forgettable characters, useless characters, and it was just too similar to Far Cry 3. I rate it 6/10.
Conspiracy Theories.
Edit
I'm interested in conspiracy theories but does that mean I believe in them hehe no.
My views on Christianity
Edit
I hate it, morality is atrocious and damn right dictatorial. No wonder Di Ravello is a religious person.
Islam is not safe, it's also in my crosshairs as well. Christianity and Islam have the same morality level winch is incredibly low.
This is why I promote Secularist views and values. Christian Values are a mistake that must be forgotten about. It should be destroyed.
I believe in a secularist society, no religion such as Islam nor Christianity should take root.
Views on Engineers
Edit
My views on engineers are mixed to negative. While I don't think all engineers are pseudoscientists, many who preach pseudoscientific technologies have engineering jobs or have similar jobs to engineering like software engineering.
http://rationalwiki.org/wiki/Engineers_and_woo
There are exceptions such as Bill Nye, a mechanical engineer who does not preach pseudoscientific technological bullshit and teaches science
Fun fact: Some dictators were engineers or had engineering jobs?
Those engineers are damn good at social engineering.
Meanwhile.....away from 2fort
Edit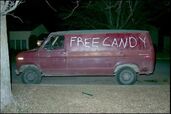 Favourite songs
Edit
Some people got offended by this song, I would like to say screw them and their feelings!
Community content is available under
CC-BY-SA
unless otherwise noted.