Imasubarashii Sekai ni Shukufuku wo! (いますばらしい せかい に しゅくふく を) (TR:Now it's a wonderful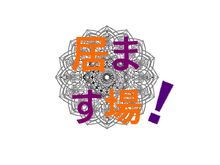 opportunity!") is a fictional anime series in Just Cause Unity.
It is about some shut-in lolicon otaku NEET who dies trying to be a hero, then he is transported to some fictional world with some useless goddess who insults him all the time.
Over time, he gradually gets people to join his party, such as Ōkina Bakuretsu, some kid who loves blowing stuff up and saying chunni lines, and Brightness, some masochistic knight.
Episodes
Edit
Episode 1 - The bitch goddess
Edit
Episode 2 - EXPRUSHUN
Edit
Episode 3 - Removal of panties Simulator
Edit
Episode 4 - Some Masochism
Edit
Episode 5 - Random kill quest
Edit
Episode 6 - We at Studio Bacon can't be bothered to name this episode
Edit
Episode 7 - IMASUBA!
Edit
It is a parody of Kono Subarashii Sekai ni Shukufuku wo!
This series is also known as Imasuba: A wonderful opportunity! on certain streaming services.
Community content is available under
CC-BY-SA
unless otherwise noted.